For the last ten years, London has emerged as a proper global fashion community.
The British Fashion Council rebooted when they presented a platform for new designers whose eccentric, rebellious, streetstyle, edgy and daring characteristics put London again on the fashion map.
They built up a worldwide reputation with names like Christopher Kane, Erdem, Simone Rocha, JW Anderson, Marques'Almeida, Roksanda, Peter Pilotto and others.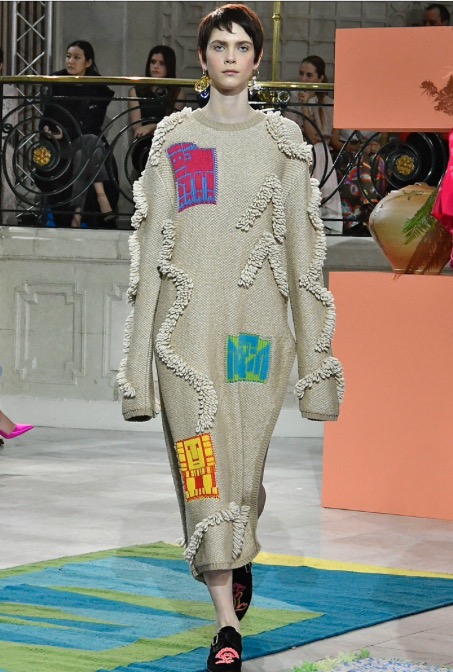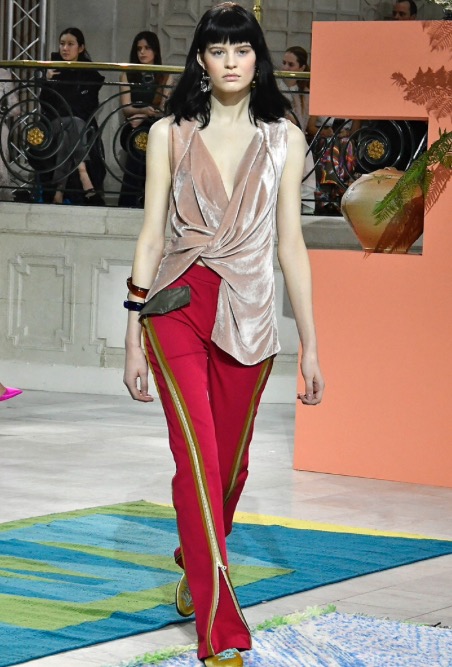 My pick this year is the Belgian fashion designer duo Christopher De Vos and Peter Pilot To based in London.
They've been part of the London fashion scene for a while now and I've always enjoyed their consistency despite evolving every season.
The designers were greeting guests at the entrance of their AW17 show, as if they wanted us to feel at home when entering their world.
Once the show began, It was uplifting to see the harmony of colours in their dresses, jackets and trousers.
I particularly liked the South American influence in the Andean knitwear dresses with embroidered pop-up square patchwork.
The super-long sleeves on the coats, adjustable with zips, evoked a nonchalant elegance. And the trousers featured zips down the front of the thigh subtle opening to mark your limbs and shoes.
I haven't really seen that kind of creative texture elsewhere this season.
They have become a true landmark in LFW's landscape.
It's what set them and London apart from the other fashion week cities.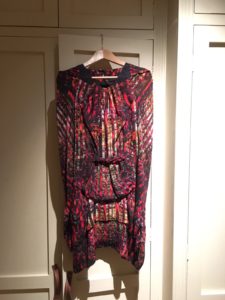 I'm the lucky owner of a Peter Pilotto dress I bought many years ago in a small boutique called " A La Mode ". The owner Josephine had an eye for new just-graduated designers and bought pieces from one of their first collections. The shop is no longer there, but I still have my dress. It's a typical " any occasion dress " with a timeless feel – I can always wear it.
To be continued.
TeDe