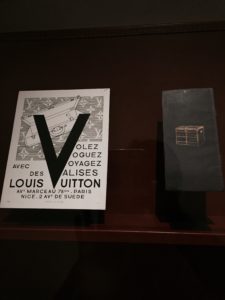 The Louis Vuitton exhibition "Volez Voguez Voyagez" has been travelling around the world and finally arrived in New York. Travelling is in the Vuitton's family DNA. In 1836, the young Louis Vuitton left his native village in the Jura mountains and travelled on foot to reach Paris two years later. He started working as a box-maker/packer apprentice and founded his own company in 1854. His trunks were quickly recognized for tailoring to both strength and lightness. He perfected the flat trunk – what we nowadays call a suitcase.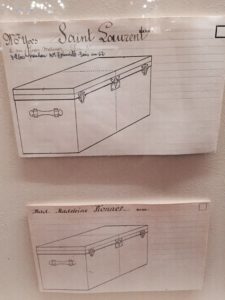 I enjoyed the setup of the exhibition in the Old New York Stock Exchange building. You walk through a labyrinth of rooms, taking elevators up and down. As I explored trunks representing the evolving needs of customers over generations, I wondered what the House of Louis Vuitton's purpose was with this free admission?
In the first instance, I would think they want us to be well-informed about their legacy and craftsmanship. A beautiful example was the daily workshop on atelier techniques. It was the best way to explain how permanent the knowledge and creation of a handmade product is. It also made you appreciate the (high) price you pay for a product. Nowadays, a customer will buy less but pay more for immaculate quality.
Secondly, the (millenial) client wants to be fed with experiences.The unique creation of this LV voyage is the perfect way to attract customers. Once we're in and we approach the exit, a small boutique strategically pops up. What do we do? We purchase!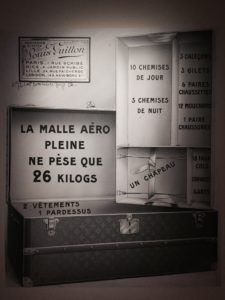 I think it's a brilliant way to convince us to keep on having an offline enjoyment next to our daily dose of online saturation. We need a bit of a balance in this digital-heavy world.
To be continued…
TeDe