A FASHIONABLE AUCTION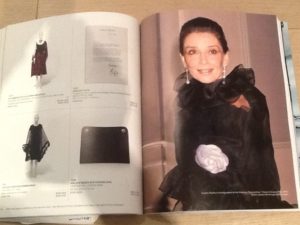 I recently treated myself to a stylish auction. I love going to auctions, especially when they present "The Personal Collection" of one of my icons, Audrey Hepburn. If you have the opportunity to admire her garderobe (for free), do go! (Thank you Christie's in London.)
I enjoy the vibes and excitement of an auction. The thrill of the final bid for the new owner's possession. And if it is an item that once belonged to somebody you admire and respect, it doesn't get much better than that.
So I wanted to observe which personal items up for sale were chosen by her sons. It must have been delicate and quite an emotional journey to select your mother's belongings. But I'm also grateful that they decided "to share her legacy… we focused on those items which we wished to keep as well as those we wished to pass on to future generations." The variety was immense: Louis Vuitton suitcases, Cecil Beaton, Richard Avedon and Steven Meisel photographs, jewellery, scripts, handwritten letters, accessories, theatre tickets, invitations – you name it. And last but not least, her elegant outfits like the little black dress; her ballerinas; and her hats and handbags.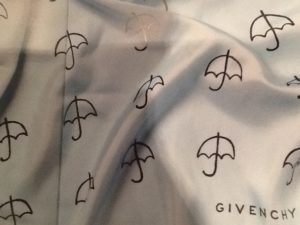 We also need to mention the designer Hubert de Givenchy. He made her clothes for the film "Sabrina" and became her personal couturier and they were friends for life. His pieces reached the higher price range of up to 5000,-£ for a black and white polka dot silk crepe cocktail dress.
Was it a funny coincidence that on the same day of the auction, Givenchy was showing his SS18 collection in PFW? But other designers were also in high demand like Valentino, Ferragamo, Ralph Lauren, Burberry, Yves Saint Laurent, Balenciaga, Gucci, Emporio Armani, Kenzo and Laura Ashly. It's a very eclectic wardrobe; one to envy.
I remember one bid for a day suit by Valentino had an estimate of 500-800,-£. It went up to 3500,-£ as there was a global bidding war going on between France, Italy and Japan online and over the phone. Japan got it in the end.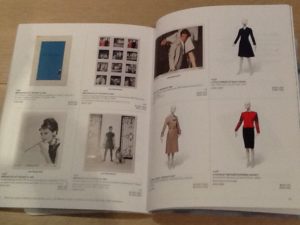 Did I bid? No, I bought the catalogue and went home with valuable prints of her impeccable sense of style. You can't put a price on that. She was a truly private public figure.
To be continued …
TeDe