As you might have found out by now (follow my Instagram!), I have a soft spot for fashion illustrations. Therefore I decided to cover Fashion Month through the hands of 4 Fashion Illustrators. They also happened to be the 4 chosen by Nick Knight's SHOWstudio. He always has collaborations going on with guest artists and he is a true supporter of figurative art in the fashion world.
Before we reflect back on the SS18 collection presentations, I want to share a fashion anecdote with you: did you know that Mr Christian Dior in his early twenties was working as an illustrator for the fashion department of the French newspaper Le Figaro? Most fashion designers make an enormous amount of drawings for the creation of new garments. They have the power of the line and the brushstroke.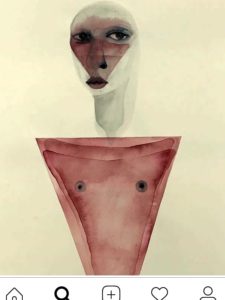 First up, Veronica Mortellaro at NYFW. If you say NY, you think Tom Ford, Calvin Klein and Jason Wu, designers who Mortellaro did indeed sketch. In acrylic ink she draws simple faces with what looks like simple clothing. But her minimalistic stroke presents a harmonious tailoring. You can really recognize the designers' typical style.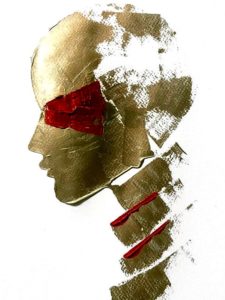 Next on the fashion map was LFW. Julia Pelzer got the honour of colouring in British eccentricity. Therefore she picked Gareth Pugh, Hussein Chalayan and Erdem from the list. Julia draws with colours and vague silhouettes or in profile faces. You can sense the type of materials in her sketches; a clear and elegant observer.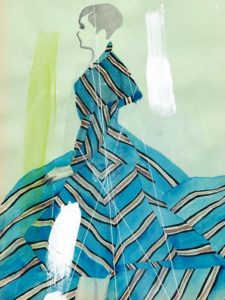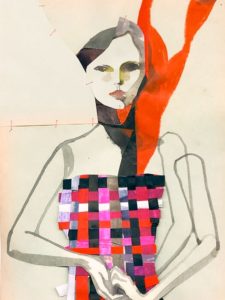 We move on to MFW where Tina Berning spoiled us with watercolour and ink-on-paper creations. I wanted to focus on Italian designers so Fendi, Armani and Gucci were obvious choices, because Italian fashion is drama, grandeur, glamour and bigger-than-life dress code. For her, everything is in the detail. I see the waving Fendi maxi dress on the catwalk or the blown in the wind scarf of Armani's model. For not saying that the geeky-chic Gucci sunglasses are all present. Tina has an amazing skill to illustrate movement in her figures.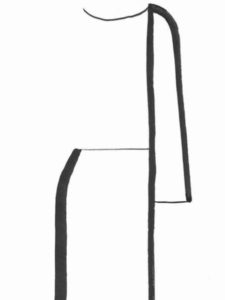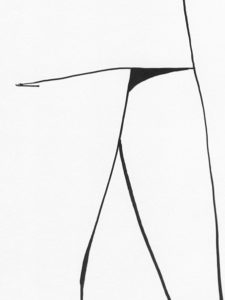 Finally we end in PFW with Frederic Forest. When you look at his drawings for Jacquemus or Lanvin it looks as if he doesn't lift his pen until he has finished the picture. It looks simple to do but it isn't. He manages to show us the dress, skirt or coat with only one line. Frederic has the talent of the brushstroke in the moment.
I very much enjoyed the unique drawings and interpretations of the catwalk looks and runway stages.To me, the illustrator / artist has become as important as the photographer covering fashion month. A fashion show is no longer complete without them.
To be continued
TeDe
@trees_de
@veronicamortellaroart
@julia.pelzer
@tina_berning
@fredericforest