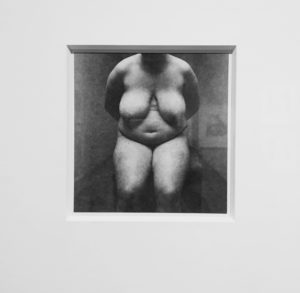 We have busy times ahead of us as Fashion month kicks off in New York next week for the presentation of the SS18 collections. For about 4 weeks the Fashion incrowd lives and works together, meeting and greeting in 4 different Fashion capitals in the most intensive way possible. Designer teams, models, photographers, buyers and sellers and the press are all in one way strongly connected in this Fashion rollercoaster.
Let's have a closer look on the model and photographer during those busy weeks: which model will receive the record of running most of the catwalks? Which photographer will (almost) attend all the shows? And which model will the photographer shoot non-stop on and off the catwalk? It's known that they build up an intense, even intimate relationship to achieve that ultimate, perfect pic but how does the photographer decide the looks of a model?
It makes me reflect back on Irving Penn and his series "Nudes 1949-50". He made a pic in 1947 of his "Nude No.1" as a reaction to, as he called them, "all the skinny girls with self-starved looks" at Vogue. Longing to photograph "real women in real circumstances", a whole series followed in 1949. It is a beautiful, ultrarealistic observation of the female body. But what struck me most is the fact that a male photographer back then already realized that a "size zero model" was not an option. These are really impressive observations for the Fashion era he lived in!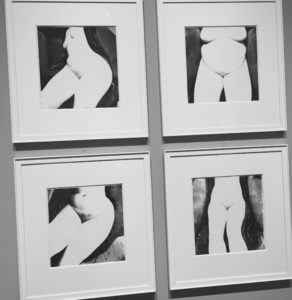 And where are we today? What are the expectations of the photographer? I think these last years have brought an honest awareness on board in the Fashion community. It feels good to see Ashley Graham covering several magazines and walking runways for different designers. Many Fashion editors banned too skinny models from their magazines. Models nowadays look fitter and stronger. They are more themselves and love sharing their workouts and clean, healthy food recipes. When the photographer catches this in the lens, it will only enlighten our views.
There is still a way to go but we are navigating in the right direction. For now, sit back, relax and let the models and photographers surprise us with the images of the new SS18 collections.
To be continued…
TeDe