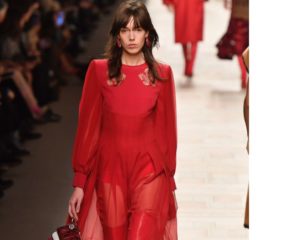 Let me take you back to MFW in February for the presentation of AW17.
My designer of choice is one of the oldest Roman fashion houses, Fendi, founded in 1925 by Adele and Edoardo Fendi. It was taken over in 1946 by their five daughters: Paola, Anna, Franca, Carla and Alda – talking of a proper sisterhood of women!
The only man they took on board was Karl Lagerfeld in 1965, at the time a 32-year-old freelance designer. Nowadays he's still the creative director of women's ready-to-wear and fur. In 1994 Sylvia, Anna's daughter, took the house's accessories line for her account. Her daughter Delfina Delettrez is a well known jewellery designer. We're talking three generations of women running a fashion dynasty.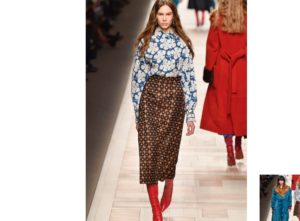 And this was clearly visible in the presentation of their AW17 collection. One saw it in the reoccurring blood-red patent leather boots that every model wore. It was a true demonstration of girl power with a "No nonsense" message. The Fendi woman is approachable and says what she thinks. Meanwhile, the long dresses and coats identified a traditional craft, wrapped with ladylike belts around their waist; strong colours like dark red, camel, black and petrol blue for strong women in a film noiresque style.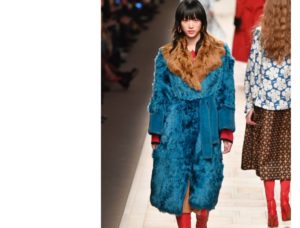 It's a sign of the times, the fact that more women run a fashion house. I'm particularly delighted to discover the feminist awareness that comes with it. Only the idea that 5 sisters ran a family business is unique. Through their clothes, they express a uniting power.
Because, remember, "We Are All Feminists".
To be continued.
TeDe
Sent from my iPad