As the vibes of Fashion month have kicked off, I decided to observe a reoccurring theme during the fashion weeks in the 4 different cities.
The theme would be described as :
postgender, genderless, gender-wise, gender-fluid…
Has a new normcore been born?
NYFW just finished, which means perfect timing to look back at the awareness of gender neautrality amid the SS17 collections of certain designers.
I will start with Lacoste, a more established fashion house:
Women and men presented the collection together and it was clear that both sexes walked in similar styles.
But to see the men wearing knitted long cardigans and bermudas, white wide legged silky trousers or a pink suit was new and refreshing.
A master of course in presenting a unisex collection is Alexander Wang.
His male models had long hair, long coats carrying handbags.
All models wore hats and caps, shorts and tops, so sometimes it was difficult to distinguish a girl from a boy.
That made it even more exciting, bringing the sexes almost together under one American sportswear collection.
His finale of 84 articles for Adidas was therefore energetic and strong.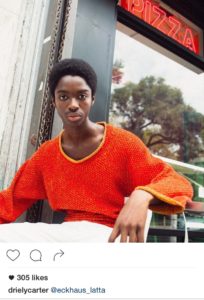 I particularly liked Eckhaus Latta.
Mike Eckhaus and Zoe Latta delivered a beautiful diversity across gender, race, age and body type.
The genderless sensibility was shown in an arty collection, presenting the same coloured tops, slip dresses and parkas for women and men.
Hood by Air with Shayne Olivier made a statement with his "back and forward boots", meaning both sexes can wear them.
There was one white halter neck top worn by a male model that was very feminine. But again, the girls where also in those type of tops and it suited everyone fine.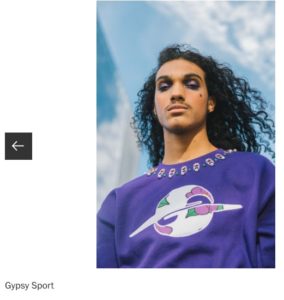 Rio Uribe from Gipsy Sport, who won the CFDA Vogue Fashion prize this year, also crossed the gender borders.
Boys and girls presented stripy floral floor length shirt dresses with fringes, see-through rain capes and lace slips.
Girls in bike shorts, boys in culottes – it all looked lovely.
Thigh high platform boots and shiny leotards expressed the gender bending streetwear collection.
After the runway show, the models, made up with blue kohl eyeliner, marched out on the street for everyone to see and enjoy.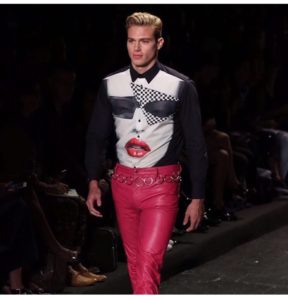 And when one of Jeremy Scott's male models walked up the runway wearing leather trousers and a red lipstick face T-shirt, it all looked so natural.
This is absolutely how it felt: normal and harmonious.
It didn't feel extreme or eccentric.
Its not difficult to accept that, in fact, we want to see more of this.
I think gender-wise will become part of daily life.
More to come after LFW.
To be continued.
TeDe