As this is my first new post on my revamped blog – website, I thought it would be a good idea to look back on the presentation of the AW16 collections.
From the many conclusions that everyone makes after those weeks, one in particular was reoccurring in all 4 cities:
There is a greater appetite for Fast Fashion.
And as we're approaching the kick-off of  the Fashion Weeks let's recap what all designers announced for their SS17 presentations !
Fast fashion is fashion straight from the catwalk to the shop / e-shop.
Moreover, we are seeing a move towards consumer-facing shows, i.e. open to the general public and no longer only for the fashion incrowd ( press & buyers).
But let's first go through the different Fashion capitals and see how each of them reacted to the so called 'broken Fashion system'!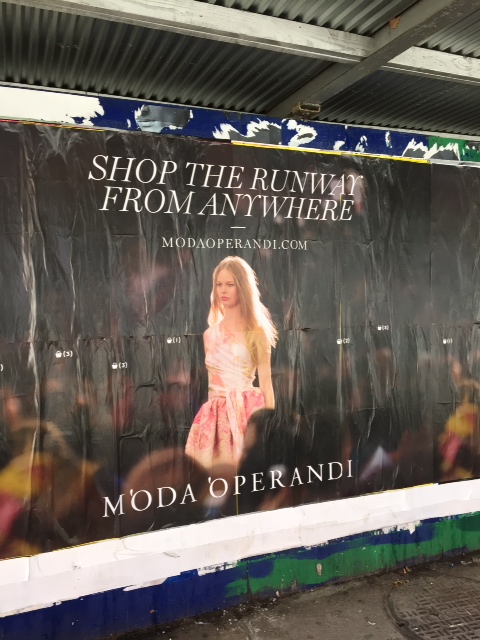 NYFW
The Big Apple thinks this industry has become archaic and is considering how to communicate with the fast forward speed of the digital world and how the face of  Fashion will look in the following years.
Tom Ford suggested to "Match the retail circle." By this he meant doing his AW16 show in September and making the collections available on-line and in-store on the day of the presentation which closes the gap between runway& retail. "The world is so immediate that shows which present 4 months before client can buy are ancient. Fashion calendars are no longer of this era."
LFW
The BFC is more of the same school as CFDA .
For example, Christopher Bailey from Burberry will bring male and female collections together, twice a year, Guaranteeing a direct sale to customers after the live stream runway show.
This sale will be supported by digital prints and ad campaigns, launched as soon as the show ends.
The new collections will be ' seasonless ' and branded ' Feb' and ' Sep' instead of ' S/S ' and ' A/W '.
For both cities, this is logical and understandable.
It's a way to avoid confusion towards the customer.
Why do you present so early and then we have to wait so long ?
I don't think it's easy for the customer to be in the mood or to focus on summer clothes in September.
And from the designer's commercial point of view , it's other wise a long wait before you earn any revenue on your sales.
But overall, I think the customer nowadays lives on such a digital speed where their Fashion needs must be instantly satisfied.
If you're used to being given information, products and news 24H a day and you can choose or delete however you feel, you therefore expect to get what you want without waiting !
And a second reason why it has to happen now is that the customers don't want to miss out on any trend.
Many customers want to have that ' high in demand garment' and they know they're not the only one.
MFW
In Italy, they see it differently.
Carlo Capasa, the director of Italy's Fashion Chamber ( Camera Nazionale della Moda) explained :
" There must  be a spirit to create and desire, not to fulfill a need."
Clearly, the IFC rejects in-season shows.
Francois-Henri Pinault, CEO for the Kering group, agrees :
" A wait for 6 months creates desire .Some brands need events and runway to communicate, to present and to inform their clients and the fashion connaisseurs.
To Make people dream about and long for the clothes"
Exceptions are Donatella Versace and Renzo Rosso .
They are open-minded for Fashion changes.
And of course  Prada made a compromise.
They announced 2 bags would be immediately available after the AW 16 show in the MIL, PAR and NYC stores.
This also could be seen as a ' commercial stunt-desire".
Firstly, it will satisfy the demanding client that wants to be served at its command.
But it's also direct income for the brand.
Nevertheless The Prime Minister, Mr Renzi, said in his speech during the 'Fashion power lunch' that opened MFW :
" it's all about globalisation – innovation – efficiency. With technical , manufacturing Fashion heritage, step into the 21 st century and make it new, change.
Accept the digital innovation and go with it, create ".
Which brings us to PFW .
Ralph Toledano , the director of ' Federation Francaise de la couture du  Pret-a-Porter des couturiers et des createurs" also rejected direct to client fashion shows.
Karl Lagerfeld explained :
" Make and show your collection.Give the client ' time ' to reflect , to choose to order, then make it beautifully tailored and editors can photograph for their media world."
Clearly, He is not against " see now -buy now" mentality.
For example, Mr Lagerfeld will make a special collection at Chanel of 15 pieces, only available from the  Internet.
It will not be showed to press or buyers because he thinks we have to be aware of the changes/ evolutions on the internet.
It would be different from his creations from the runway shows.
This is probably the most revolutionary step towards Fast Fashion, unsurprising from a man like Mr. Lagerfeld. He is a progressive and flexible designer but the question here is whether he will be able to pull this off. Dries van Noten said in an interview with Tim Blanks ( BoF) :
" Soo many questions in Fashion nowadays! About the collection, the show the selling, the relationship with the customer,… Things will change. Every designer will do it her or his way. We'll have a whole variety of how designers see it. Slow or Fast Fashion. And we all will move on like that. We will accept it. No uniformed FWs anymore, maybe Fashion Seasons."
By the way, DVN's AW 16 collection was already available to buy in Feb, a few weeks before his show in Paris.
It's clear that the US and the UK are more ready for Fast Fashion than Italy and France who prefer to take Slow Fashion on board.
NY is more brands and marketing , digital minded and practical.
LON is modern, edgy, creative and always looking to the future.
In MIL and PAR it's about arty, creativity and traditional manufacturing ( les ateliers) .
I don't think we notice here different Fashion worlds, but different views on Fashion.
It has to do with tradition and cultures .
Each will find their own natural way to handle the New Fashion Order.
Let me finish with the study the CFDA made with the BCG on the future of fashion shows.
They interviewed 50 people from the industry: designers, executives, bloggers and casting agents.
BCG said it's time for a change but the current trend is not a solution that suits everyone.
Their suggestion as to why this happened :
– the power of the digital world
– illogical retail delivery system
– you can't deny the mentality of the buy now-wear now consumer
– fatigue of trends
– copy fashion by fast-fashion houses
They added that in the following years, designers will test things out in relation to their own expertise and budgets.
CFDA will help these designers to make that transition.
They will support emerging designers for direct contact with the customer, partner with online retailers, social media, production partners and image creators,…
And help those designers set up business contacts as they might not have the budget for in-season shows.
As we can see, this is only the beginning. This whole challenging, dynamic and exciting Fashion process has not yet started.
It will take time to characterize the future global Fashion Family.
Fashion will create it's own identity, no longer uniform between countries and /or designers, but each of them finding their own way to present and sell their collections and therefore forming one big, attractive melting-pot !
But for now, let's get ready to be indulged by what the fast Fashion carrousel will give us over the following weeks.
" Over and out "
Tbc. TeDe.